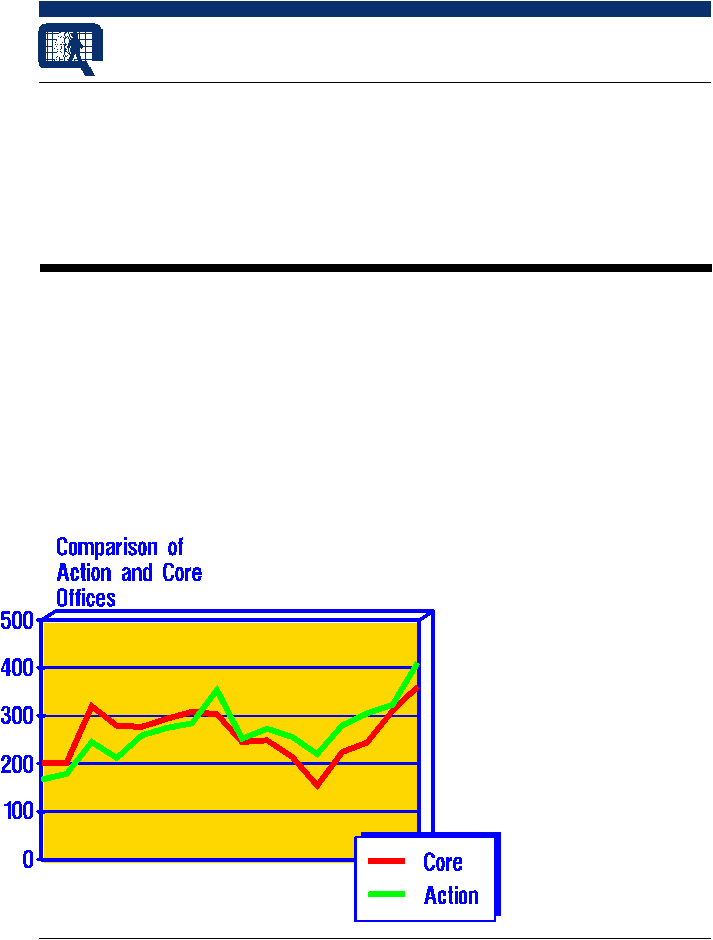 QUANTUM MANAGEMENT SYSTEMS
High Performance Organizations:

From Myth to Magic
"I Will Get My Organization to be a High Perform-
ance Organization by Doing What High Performance
"Using a High Performance
Organization as a model is
crossing the finish line."
By the time we model a High Performance Organi-
zation we are attempting to do what they do when they
are in the top 10% of organizations; not what they did
when they were in the bottom 10% moving toward the
What do High Performance Organizations do
They have lots of top producers.
People want to join them. (Recruiting is
Easy; lots of core producers)
They create excellent work environments;
good space; nice furniture; people have
The manager seems to take time off with
no serious consequence to the business.
So how are High Performance Organizations cre-
Exactly that! They are created..developed..they
are organic..they grow. You don't handle a mature
flower the way you do a seedling. They are cultivated.
High Performance Organizations have the culture
of High Performance. This culture reflects the ideals,
values..the standards of the manager. Managers are
leaders setting pace and the quality of the environment.
So what is Leadership? What do leaders do? In the
graph to the left two groups are represented. They are
in parallel markets. One group is a top producing group;
seasoned managers; leaders in their markets. The other
group is a group we worked with in applying the
principles of Laser Management. Work with this group
actually began seven months earlier than the graph
The two groups totalled eighteen offices. The
second group exceeded, and continued to outperform
Have a clear vision of how things can/will
Set minimum performance standards re-
Recruit individuals who share and reflect
these standards and visions.
Let go of people who need to go; "make the
Stimulate and encourage personal growth
and individual expression.
What keeps marginal offices
marginal is a faulty perception of
what "makes" an organization
extraordinary. All High Perform-
ance Organization are observed
"after" they already are.
High Performance Organizations: From Myth to Magic